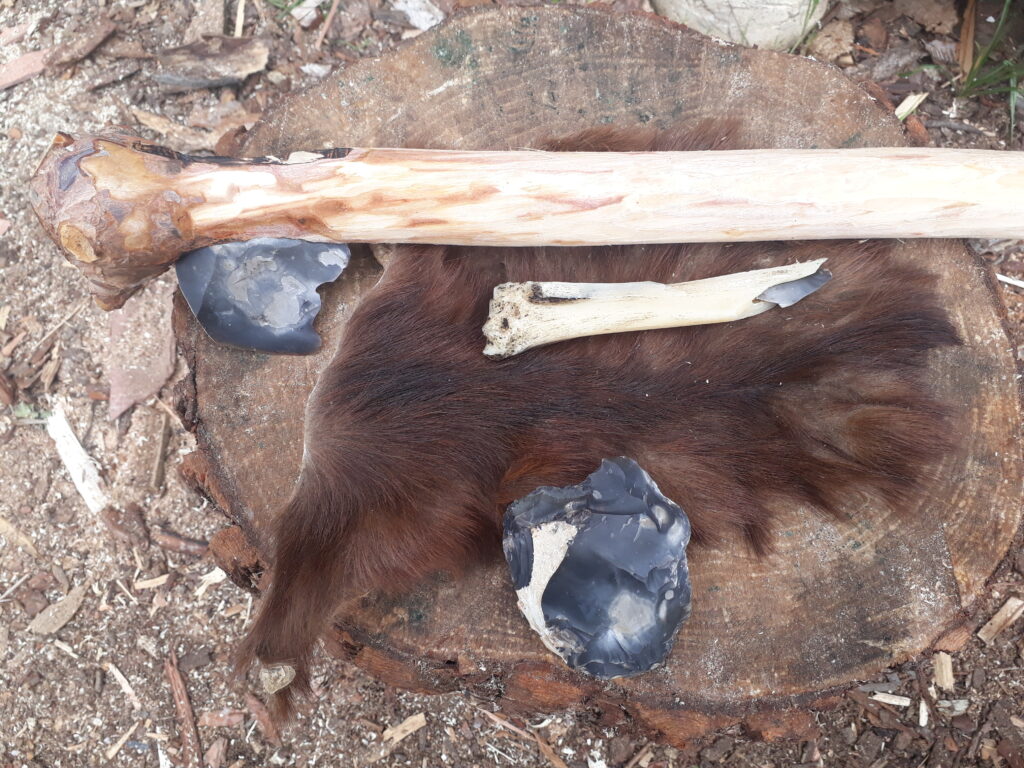 For the bushcraft practitioner it is important to be able to live from the land. His aim is to hone his skills in a way that enables him to build everything he needs from what he finds in nature and to be able to self- sufficiently live out in the woods.
In this course we try to get closer towards this goal.
The first steps are to build a stone knive and axe/ adz. For this purpose we practice the art of stone-, bone- and wood- working.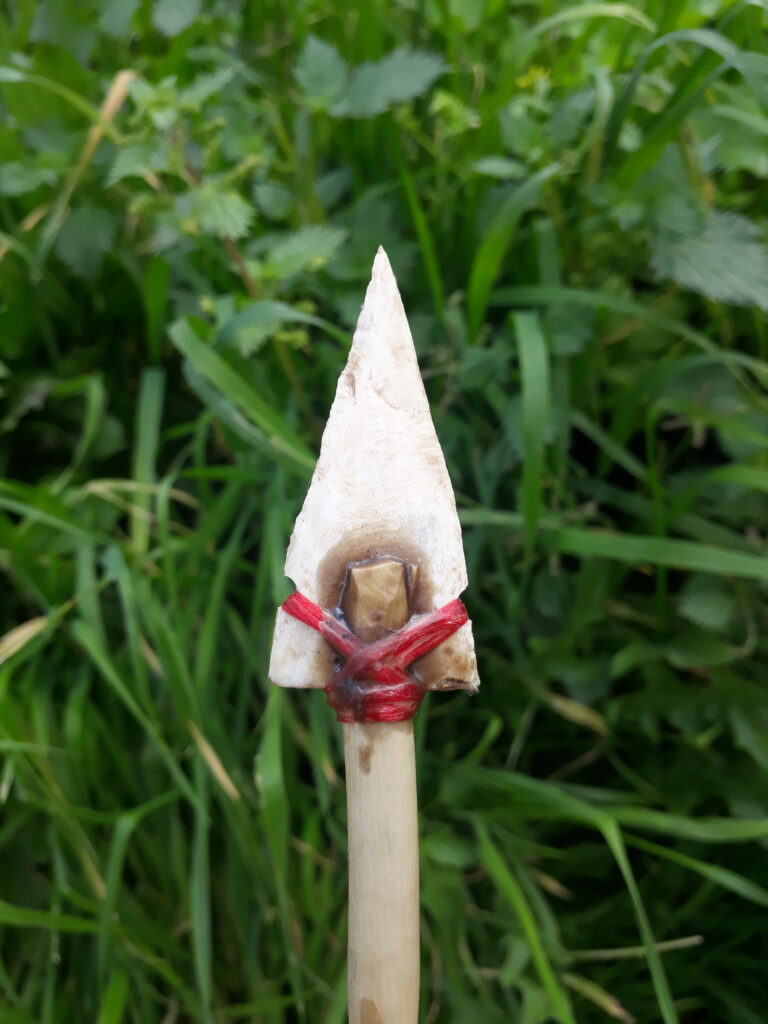 The next step is to build a survival- bow and arrow, cook glue for the fletchings, build a pack frame and learn different applications of ropes that make life out there much easier. And of course we are going to apply different building techniques for more permanent shelters.
Course duration 4 days