Another service from our program is taking care for properties. This especially aims at such plots that are not permanently inhabited. In your absence we make sure the land does not grow wild and handle the things necessary.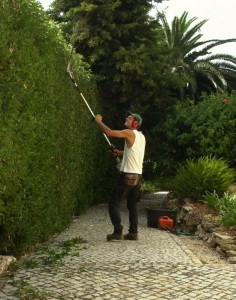 The details can vary depending on the kind of property and the wish of the owner and can be outlined in a service- contract. Besides the regulation of the vegetation for example possible measures are the control and adaptation of the irrigation system but also the organization and control of other works to be done, like machinery works. In any case someone is regularly (e.g. once a month) present on the land and can react to possible special situations
Via email we can send you photos of ongoing processes (hopefully not the neighbors cows), so you are always informed what's going on on your land.